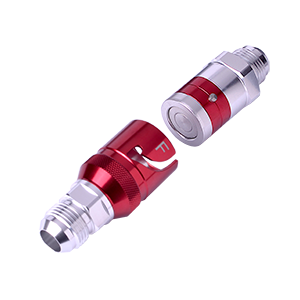 The Kronenburg Fittings are mainly used for race purposes where pressures and temperatures are much higher compared to standard cars. To cope with the higher loads and temperatures, standard hoses, lines and couplings are replaced with upgraded stainless steel or aluminium fittings and braided hoses.
These fittings have been extensively tested in the roughest conditions to ensure a long lifetime and high quality of the fittings. The aluminium fittings also have the advantage of being considerably lighter than the standard couplings.
Due to the red and blue anodized finish, the fittings give a improved visual effect and clean finish of the engine bay.
The Kronenburg Fittings range consists of more than a 1000 products such as hose ends, oil cooler couplings, adapters, hoses and extras.