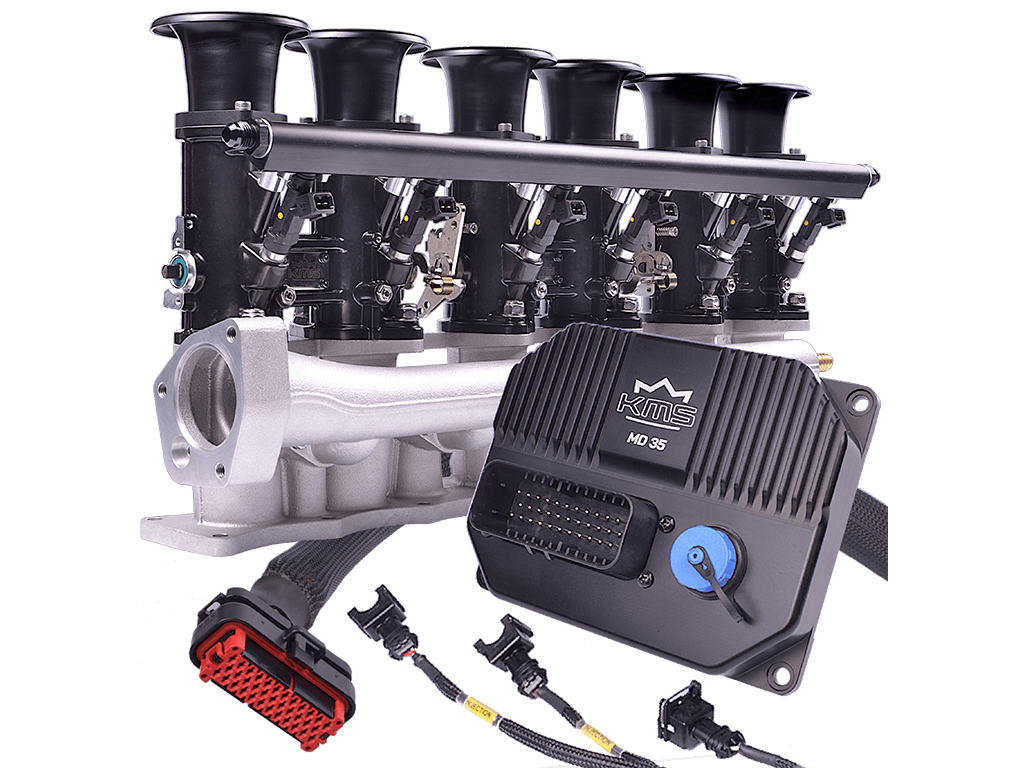 Looking for a plug and play KMS kit for your car? KMS can provide a complete kit for your engine.
A set includes:
Intake manifold for your engine type
KMS single / twin Throttle body set (depending on variety type and number of cylinders)
Fuel injectors (injector size depends on your engine specifications)
All necessary accessories* such as Airhorns, universal throttle linkage, universal fuel rails
KMS ECU: MD35 / MP25
KMS Lambda control set
All required sensors (depending on motor type)
KMS Universal wiring loom with connectors (depending on ECU / engine type and number of cylinders)
KMS startup map (depending on engine type and only for startup)
* Additional accessories such as a KMS CAN display, map sensor or custom fuel rail can be added to customer preferences.
Contact us at saleskms@vankronenburg.nl for all options and we will put together a nice set according to your preferences.
Throttle body kits